February 3, 2017
Anderson Larson Saunders & Klaassen is pleased to announce that Kristal R. Dahlager has been named partner at the firm.  Kristal has been an attorney with ALSK since 2013, practicing in business law, real estate, probate and estate planning.  Kristal is a native of Sacred Heart, Minnesota, a 2005 graduate of the University of Minnesota in Duluth with a B.S. in statistics and actuarial science, and a 2012 graduate of Liberty University School of Law.  Kristal is a member of the Minnesota State Bar Association.

PLEASE JOIN US IN CONGRATULATING KRISTAL.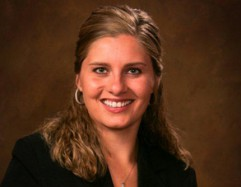 January 5, 2017
Anderson, Larson, Saunders & Klaassen PLLP is pleased to announce the opening of a new branch office in Benson, Minnesota at 1216 Pacific Avenue.  Opening an office in Benson enables Anderson Larson to provide its clients in Swift County and the surrounding areas with easy access to quality representation in litigation matters, including family law, criminal defense, personal injury, workers compensation, and social security disability.  The Benson office will soon be staffed Monday through Thursday from 10:00 a.m. to 4:00 p.m., with additional days and times available upon request.  Anderson Larson looks forward to meeting you in Benson.